The Best House Painters in Sugar Creek, TX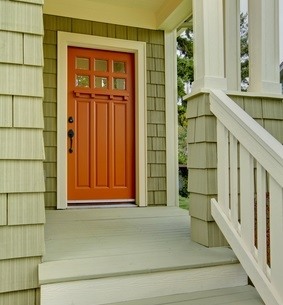 When you find yourself in need of an expert house painter in Sugar Creek, TX to work with for your painting service needs, you need to be certain that you are getting the best possible quality workmanship. Since 1981, John McDonald Painting has been the name that locals rely on for both residential and commercial work. We take great pride in the work that we do and that is evident from the customer satisfaction rating that we have.
Being the best choice for a local painter is about more than just the physical labor, it means being there in order to help our clients make the best choices about the colors they choose. We know that we can deliver the best quality commercial and house painting results. What we really want is to be sure that you are going to love the color and results, for years to come.
Let us help enhance your home or business in order to help either one reach its full potential. We offer a variety jobs, so that we can address any of the service needs that you have. Give us a call today and let us take care of your project so that you can be beyond satisfied with the final results.
Superior Painting Contractor in Sugar Creek
In order to be the premier service provider and local painting contractor in Sugar Creek, TX, it is vital that we are able to offer a variety of services. Some of what we can do for you are:
They say great fences make great neighbors, and we are the company that can help make your fence great. The painting work we do will both protect and beautify your fencing. This will ensure longevity and peak performance.
Did you know that kitchen cabinets can eat up as much as 40% of your remodeling budget? This is why it is so important to find alternate options, such as kitchen cabinet painting and refinishing. Get an updated look without the cost and hassle of replacing what you already have.
Having brick pavers for your patio or other exterior projects is a smart idea. However, in order to make them last longer, let us handle the dealing for you. This will heighten the longevity and ensure easy clean up.
Sugar Creek Power Washing & Painting Service Provider
John McDonald Painting is also the team that you can trust in for quality power washing and painting services. We want to be able to provide you with the best quality results and make the exterior of your home or business look its very best. Get in touch with us today in order to get started with your project.
If you are looking for a reliable painting contractor in Sugar Creek, TX then please call John McDonald Painting at 713-927-6682 or complete our online request form.