Commercial Painting Professionals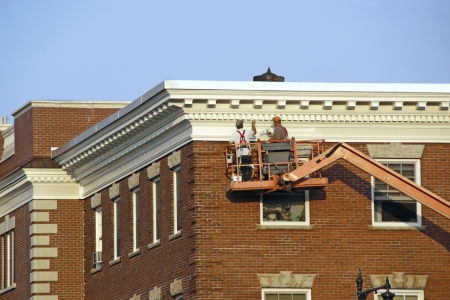 John McDonald Painting is the only name you need to know in the Houston area for commercial painting. From interior painting to exterior painting, we want to improve your commercial facility for you, whether it's professional, retail, or anything else, if you wish to make a good impression on your patrons or boost employee morale– or both!
More than likely, there's a commercial painting job waiting for you to give your attention to. Painting isn't the type of task you and your staff should be worried about or attempting to do on your own. Leave the work to the industry professionals, and you continue to focus on taking care of your daily operations. We promise our work will exceed your expectations and leave you with complete customer satisfaction.
For the best commercial painting service in the area, you can count on us to deliver. One call is all it takes, and you can receive your free estimate and schedule your service appointment.
Painting For Your Business
When you hire a painting contractor for Houston, you need to feel confident about the work quality. When it's painting for your business, it's not just you who needs to be impressed with the work; your customers and staff better be dazzled and wowed by it too!
We're committed to excellence in everything we do, including our commercial painting. Call us now to find out more about what we have to offer. There are plenty of advantages to arranging for professional painting for your commercial building:
Create a positive company image
Lure in new customers
Boost employee morale
Increase revenue and profits
Keep current with the times and the competition
Failure to maintain the aesthetic of your business won't just cause you to scare away new patrons; you could lose your existing customer base. If you're not keeping up appearances, you can bet your competition is.
You're In Good Hands With Our Paint Crew
John McDonald Painting is eager to provide you with high-quality painting and customer care. We want to help you show existing and potential customers that you care about your business while increasing the value of your property. Call now to discuss commercial painting in Houston with one of our team members. We're looking forward to helping you improve your business by getting proactive about improving its look.
PAINTING IS OUR PASSION. GIVE OUR HOUSTON PAINTING COMPANY A CALL TODAY!