Offering Long Lasting Protection with Brick Paver Sealing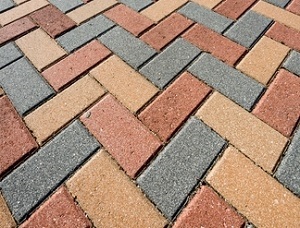 More home and business owners are making the wise choice to opt for brick pavers for a variety of types of projects. With so many great benefits, using pavers just makes sense. However, it is important that you invest in brick paver sealing as well, in order to better protect your pavers. Many homeowners forget about or aren't aware of the benefits a proper sealant can offer.
Even more important than that, you need to call on John McDonald Painting in order to get this service addressed. Since 1981, we have been providing our clients with the best in quality service for the finest in quality results. We don't just want to do the job to your satisfaction, we want to meet and exceed your expectations with all that we do, from our many painting services to sealing brick pavers.
With us as your painter, we'll make certain to enhance performance and longevity of your brick paver project. The quality of work we do will ensure that this is possible. Get in touch with us today in order to find out more about what we have to offer you.
Local Pros Offer Superior Results for Brick Paver Sealing in Houston
What many home and business owners want to know is what the benefits are using brick pavers are, and why brick paver sealing is so advantageous in the Houston area. Some things that you should know include:
Brick pavers are known for their durability, strength and low maintenance. They also are ideal for being a non-slip surface and keep true to the color integrity.
So while brick pavers are pretty great all on their own, sealing them enhances the performance. For instance, this helps to inhibit growth of weeds and grass in joints. Of course, it also makes it easier to clean on a regular basis, in order to keep the surface looking its best.
If you want to avoid the development and growth of moss or mold, sealing is the ideal approach to take. Plus, sealing also discourages pests, such as ants, from building colonies in between your pavers.
This will also help to enrich the brightness, color and even texture. Adding a protective sealant will also make it possible for your pavers to better withstand the elements, including even the harshest of weather conditions.
Once you add sealant you can put an end to losing sand in the joints. Additionally, this will help make it possible for your surfaces to repel grease, oil and other unwanted contaminants.
Skilled Brick Paver Sealing Techniques For Your Home or Business
If you are ready to tackle your brick paver sealing project, all you have to do is give us a call. We look forward to having the opportunity to serve you and provide you with detailed craftsmanship. Let the John McDonald Painting team show you what a difference true quality makes.
If you are interested in our brick paver sealing services, please call your local painters at John McDonald Painting at 713-927-6682 or complete our online request form.