Power Washing Experts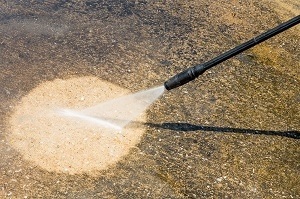 Constant exposure to the elements means constant wear and tear for exterior surfaces. You want to be able to protect your home and keep it looking its best, which is one of the benefits that you can get from power washing it. An even smarter move is to let the experts here at John McDonald Painting take care of this exterior cleaning service for you.
This will ensure that you get the level of quality service needed to get the job done. When quality matters, as it always should for your home, you can rely on our team to provide you with service excellence. When we get done pressure washing your home it will look as good as new, if not better.
If you are planning on having your home painted, having it power washed first is a must. Ridding the exterior of dirt, grime and other contaminants provides a clean slate on which to paint. The good news is that our painters can take care of both the washing and the painting services you need, leaving you with the best results possible.
Superior Results from Local Pros for Power Washing in Houston
Power washing the exterior of your home or business is never just about cleaning it off. There are a number of essential benefits such as:
Believe it or not, this will actually help to increase the property value of your home, and not by just a little. According to the National Association of Realtors, having this service conducted by a professional can increase the value of your property by as much as $15k.
Pressure washing is an important step in preventative maintenance. By ridding your exterior of potentially harmful contaminants like mildew, it means that you can reduce the likelihood of having worse problems develop, such as rot.
This is also a vital way to help protect the health of yourself and your loved ones. When pollutants like mold cling to the exterior of your home, it means those mold spores can easily permeate your home. Once inside, this can deeply impact your indoor air quality. This is especially concerning for anyone with allergies, asthma or other breathing related health issues.
Skilled Power Washing Techniques For Your Home or Business
Do not attempt to DIY power washing for your property's exterior, you will not be satisfied with the final results that you get. The level of professional clean that John McDonald Painting can provide you with will help ensure that your home or business looks its very best. Get in touch with us today to set up a time to get this service addressed and let us show you how we have earned the impeccable reputation that we have as a local painter and power washing expert in Houston.