House Painters in Hempstead, TX, Offering Top Quality Results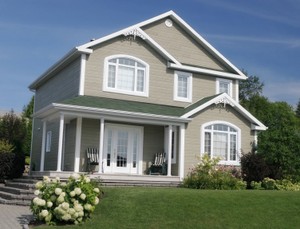 This is a great year to get your Hempstead home painted by a local house painter. Refreshing the look of your interior or exterior is going to make you and your family feel worlds better about how it looks and feels to keep living there. Many homeowners like you would much rather stay in their homes than move, and we're just the house painters who can make it look fabulous!
Our professionals can help you to create a welcoming and inviting interior or help you to enhance the curb appeal. Imagine what your house will look like once the work is all finished! We can't wait to offer you an affordable estimate, and hopefully help you to accomplish your goals.
Contact us today to find out more about the services our Hempstead painters offer.
Expert Hampstead Painting Contractor
When you hire us as your Hempstead painting contractor, you'll have access to a full range of services. We are highly skilled in painting and refinishing all types of surfaces, and know how to provide the long-term results you need. No matter what you need, we're the house painter who can do it all.
Interior Painting
Exterior Painting
Kitchen Cabinet Painting
Brick Paver Sealing
Fence Painting
Metal Building Painting
And so much more
Hempstead Power Washing Services
Did you know that sometimes people think their house needs to be painted but in reality, all they need is a simple power washing job? It's true!
As an exterior develops a buildup of grime, algae, and stains, it can look like the paint has been worn off. Yet, once it's clean, the paint looks fantastic and is not yet ready to be redone. Let our power washing pros help you to get the exterior of your home clean for you today!
Kitchen Cabinet Painting & Refinishing in Hampstead
If you'd like to give your kitchen cabinetry a facelift without the expense of replacing them, then painting or refinishing the stain and sealant is a great idea. With the right help, your cabinets will look like you spent thousands on them. We're just the expert to call for cabinet painting and refinishing services in Hempstead if you're ready for a high-end look you can afford.
If you're looking for a professional Hempstead painting contractor, please call John McDonald Painting at 713-927-6682 or complete our online request form.