The Best House Painters in River Oaks, TX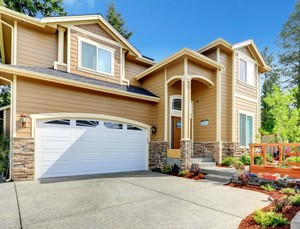 If you've been searching for the best house painters in River Oaks for an interior or exterior painting project, John McDonald Painting would love the opportunity to offer you service. Our house painters are among the top-qualified specialists in local residential painting services.
Since 1981, our painting contractors have been helping River Oaks homeowners just like you to create beautiful indoor and outdoor spaces with our professional painting and power washing work. From kitchen cabinet painting, agricultural painting, metal building refinishing and fence painting to power washing farm barns, metal roofs, and other surfaces, our skilled professionals can meet your service needs.
Serving River Oaks for 4 Decades
High-Quality Work & Service
Free Consultations & Quotes
Reasonable Pricing
Expert River Oaks Painting Contractor
Whether you just want to paint the walls and cabinets in your kitchen or your entire River Oaks house needs painting from the inside out, our house painters are happy to take on all size projects. As professionals with a lot of experience, we make sure that all your needs are met during the process including:
Protecting your belongings with covers
Proper surface preparation
Using high-quality, durable paints & stains
Taking our time to produce superior results
Using high-quality paver sealers and metal roof coatings
Paying careful attention to detail
Respecting you, your home, and your family
Making sure the work area is safe
Cleaning up afterward
River Oaks Power Washing Services
If you think you may need exterior painting, let us take a look at the finish before you make a decision. Many times, a house just needs someone to give it a good power washing to renew the look of the paint. If the paint finish is still good, we'll be honest with you about what you need to make your exterior look good again.
Of course, our professionals offer power washing service to all homeowners in River Oaks, including those who own farms, ranches, and agricultural facilities. Some of our customers like to get the power washing done regularly, so we're happy to offer flexible service that's tailored to your specific needs.
Agricultural, Ranch & Farm Painting Specialists in River Oaks
Farm and ranch painting can be just as big of a job as agricultural facility painting. Whether you're a farmer, rancher, or agricultural process plant, our professionals can offer you the painting services you need. We have extensive experience painting metal buildings, large barns and storage buildings, horse arenas, grain bins, metals roofs, farm trailers, storage tanks, and more.
If you're looking for a professional River Oaks painting contractor, please call John McDonald Painting at 713-927-6682 or complete our online request form.