A Quick Guide For Hiring A Professional House Painter in Houston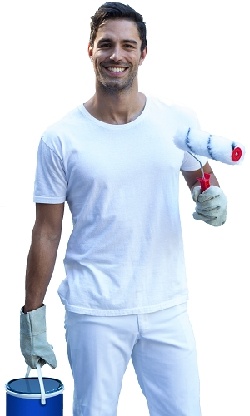 Any time you hire a professional to address your need for service for your home, you want to feel confident that you are making the right choice. Of course, this includes hiring a house painter in Houston. Whether you want the interior or exterior painted, or possibly both, you need to feel confident that you are going to get the best possible results.
Too many homeowners each year end up hiring someone that doesn't produce the way that they promised. This means either living with results that you do not love, or paying someone else to redo the job for you. Avoid this altogether by getting the right painter, right from the start.
How-to Handle the Hiring
If you are in the process of trying to get a Houston painting contractor to take care of the work you need for inside or outside of your home, here are a few things to keep in mind:
A great starting point is to ask people you know about who they used for painting services in Houston. If you like the results that they got for their home, what better way to get the same results? Check with friends, family and even neighbors in order to get a reputable referral.
Make sure that any contractors you meet with fully comprehend what you want accomplished. For instance, don't get a quote for a single color exterior paint job and then demand different trim colors, once the painters show up to do the job.
Get the quote in writing. This way there is no question or confusion about what services you are getting for what price. Even the most honest painter may have forgotten the price they quoted or what they promised that price would include.
Do not make the mistake of thinking that the cheapest price is the best choice to make. You have to question why a professional would discount their service and value their work so low. Opt for affordable but quality workmanship, in order to get good results.
Also, do not compromise when it comes to credentials. There is no reason for someone to work on your home that does not have the basic necessary requirements to get the job done.
Meet Your Local House Painters in Houston
Since 1981, local home and business owners have been relying on our experts here at John McDonald Painting to get the job done. We take great pride in the work that we do and treat your painting job as if it were for our own home, if not better. Don't settle for less than the best when it comes to any work invested into your home or business.