Airplane Hangar Repainting in Brookshire, TX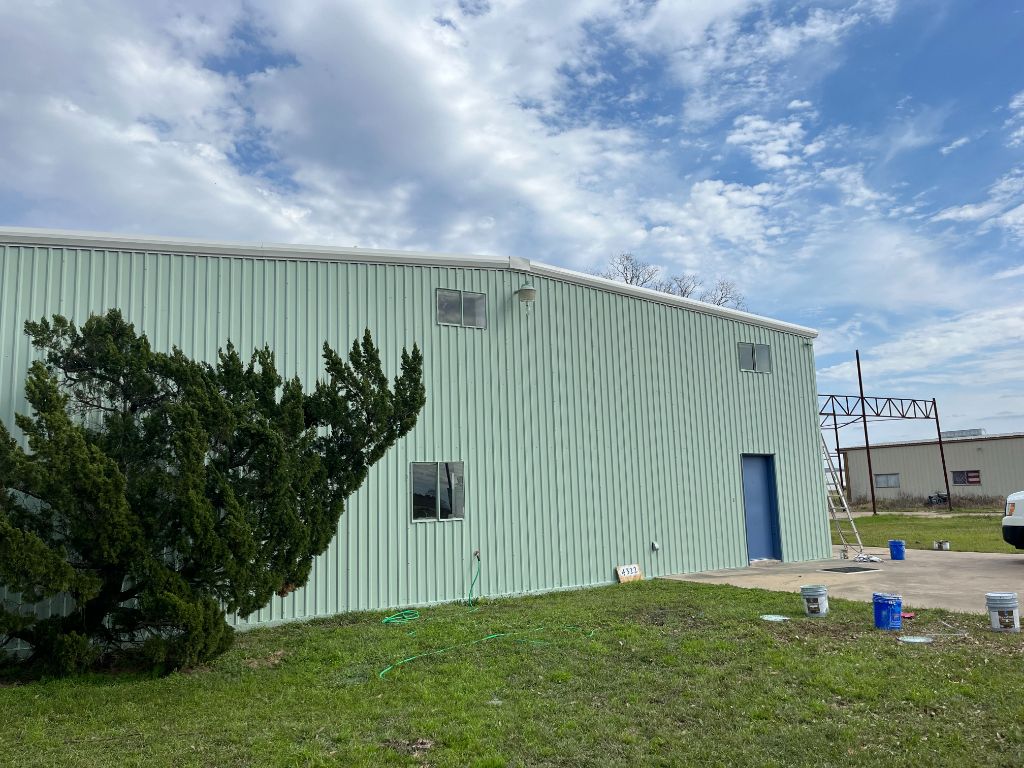 This is a small project we just completed in Brookshire Texas. We started with power washing the exterior to remove all dirt mold and mildew to prepare for painting.
Then we primed all areas where rust was present using Sherwin-Williams pro cryl rust inhibitive acrylic primer.
After primer had thoroughly dried we applied two coats of Sherwin Williams multi surface acrylic eggshell sheen pro industrial enamel to all surfaces to be painted.
Take a look at the photos and i think you'll see what a difference a coat of paint can make.
Project Photos for Airplane Hangar Repainting in Brookshire, TX
Products Used
Sherwin Williams